AEG & Paxahau Present
Squarepusher
with Soundmurderer
Dec, 2 @
7:00 pm
( Doors:

7:00 pm

)
Majestic Theatre
Ages 16 and Up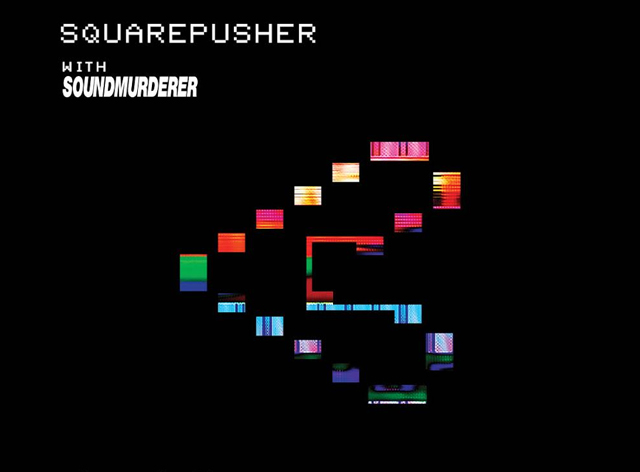 Additional Info
Rescheduled from April 16th - All Tickets Are Valid
Ticket holders have until June 1st to request a refund for this show. Requests received after that date, along with tickets purchased after the rescheduled date was announced will not be eligible for a refund. Visit
majesticdetroit.com/rescheduled
to submit your request. If you purchased tickets in-person at the box office, you will have 30 days from the date the box office re-opens to request a refund (the box office will reopen when deemed safe to do so by local officials).
Artists
Squarepusher
After a 5 year hiatus, Squarepusher is back with a new album project and tour, "Be Up A Hello" out on 31st of January, 2020. Spanning a 25 year career, his music is at once instantly recognisable - 'Big Loada', 'My Red Hot Car','Tommib' - and yet unpredictable and complex which may explain why this iconic producer, composer and world-class bass player has gained a loyal following around the world including fans such as Andre 3000, Mike Patten and Flea from the Red Hot Chilli Peppers.
With this new album, Tom Jenkinson (Squarepusher) has returned to using a bewildering array of vintage analogue and digital hardware, the same equipment that first helped him develop his sound in the early '90s. The result is Be Up A Hello, an album that is celebratory with rinsing breakbeat tracks such as Nervelevers and Terminal Slam - classic floor fillers - as well pieces loaded with visceral atmosphere and melody in Squarepusher's inimitable style. As such, Be Up A Hello gives a nod to the mayhem, joyousness and abandon of the DIY Essex rave scene that was a strong determinant in Tom's work.
Reflecting this album project, Squarepusher in his inimitable style will be debuting a spectacular Audio-Visual live show across Europe and the US for the 1st half of 2020. With strobes and LED screens in part influenced by the rave scene that Tom grew up in, audiences are to expect the same no holds barred approach to production as with his recent sell out shows at the Hackney Empire and Barbican which left fans reeling.
Soundmurderer
Todd Osborn, also known as Soundmurderer ran the first Drum & Bass record store in Detroit Michigan area, as the ex-owner of the legendary Dubplate Pressure shop. His obsessions with drum and bass led to him setting up his own label Rewind Records label. Todd Osborn produces and plays music under a variety of aliases including Soundmurderer, Osborne, TNT, Superstructure, and Starski & Clutch. He's released music on labels such as Rephlex, Rewind, Ghostly International, Tigerbeat6, TNT, Formula Fresh, Databass, Razor X and Throw.