Couch
with Alisa Amador
Jan, 25 @
7:00 pm
( Doors:

7:00 pm

)
Magic Stick
All Ages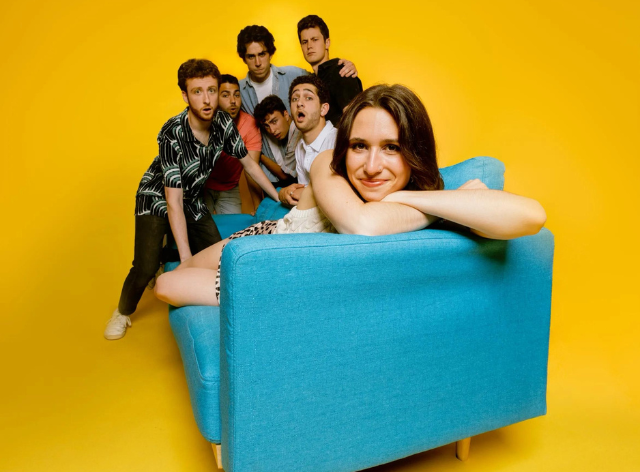 Artists
Couch
Boston-based band Couch infuses pop with funk, rock, and R&B/soul. Their vibrant sound is further defined by the members' backgrounds in jazz, a cappella, and musical theatre.
Until Spring 2021, Couch members were scattered across the country at various universities; they tackled the challenges of being a "long-distance" band, writing and even recording virtually for three years. Despite these challenges, they celebrated the release of their debut EP, "COUCH," in February 2021 as well as three new singles and a 20-city headline tour in 2022.
The band injects each track with their signature flavor: expressive horns, warm vocals, and bubbling synths—crafting an oasis of joy for musicians and non-musicians alike. Stay up to date on their activity by following them on Instagram, Facebook, and TikTok!
Alisa Amador
"Music can create this intangible space where everyone belongs — beyond borders, beyond boundaries, beyond labels — where we're just people with all of our complicated, beautiful, painful lives, sharing the experience of taking in the music. It's a space of connection. Real connection."
Alisa Amador is a connector. Her EP, Narratives, is a six-song snapshot in time. It's a deep look at a person stumbling through life in two languages — English and Spanish — and in many states of mind about it all. Alisa's crystal-clear vocals are so effortless throughout Narratives that it's almost easy to forget how technically talented she is, until she moves from almost-spoken-word territory to a powerful chorus without hesitation or illustrates a repetitive refrain that's so affecting it feels like you might want to live inside it for a little while.
"The word 'narratives' encompasses not only the existing cultural messages that hurt people individually and collectively," she says, "but also the revolutionary power of writing ourselves new narratives; rejecting a culture of fear; and catalyzing a culture of honesty, bravery and self-love in the process."
Alisa has been learning these lessons since she began performing as a backup singer for her parents' bilingual Latin folk band Sol y Canto at age five. This is where her ease with performing comes from; she and her twin brother grew up touring extensively with their parents' band. Through their high school years, Alisa and her twin were often crammed into a minivan or backstage, loading in and out, and passing time by making styrofoam puppets out of coffee cups and stirrers.