AEG Presents
Deafheaven
with Touche Amore, HIDE
Nov, 27 @
7:00 pm
( Doors:

7:00 pm

)
Majestic Theatre
All Ages
$40 Adv./ $45 Day of
All Ages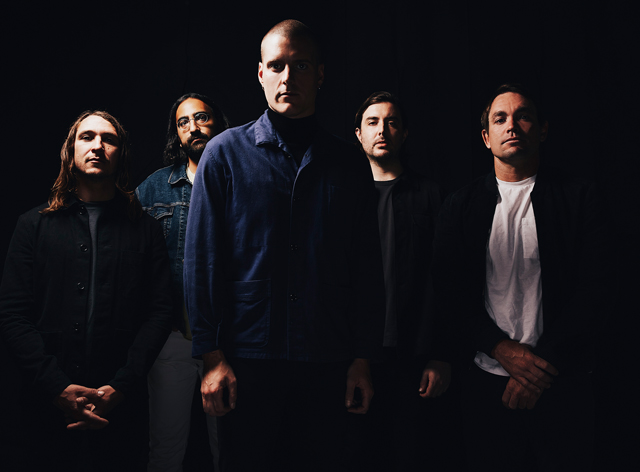 Additional Info
The Crane Mezzanine
• Exclusive views of the Majestic stage
• Private Lounge style seating
• Early venue access before doors
• Private Restroom
• Private Bar
• Complimentary Coat Check
• Includes a GA ticket to the show
• Limited Availability
Artists
Deafheaven
For the past ten years, the seminal San Francisco band Deafheaven has been driven by evolution and innovation within themselves and their respective genres. With their forthcoming album Infinite Granite, available August 20th via Sargent House, they've taken another giant leap forward. With production from Justin Meldal-Johnsen, known for his stellar work with M83, Wolf Alice, Paramore, Metric, among others, Deafheaven embarks on a new chapter of defiant beauty.
Across the album, vocalist George Clarke showcases a startling vocal range; falsettos, whispers, multi-part harmonies, and other adventurous vocal treatments, with his trademark black metal-inspired howls mostly absent. Guitarists Kerry McCoy and Shiv Mehra expand their sonic palette to include synth textures using them to enrich their astral guitar work rather than outright replace it. Drummer Daniel Tracy has always been a force to reckon with behind the kit, but where he used to floor audiences with his speed and stamina, he's now free to broaden his approach and lay down authoritative drum patterns that together with bassist Christopher Johnson's punchy bass lines anchor the band's lofty arrangements. Ultimately, Infinite Granite is Deafheaven's most goosebump-inducing album to date.
Jack Shirley, who recorded all the previous Deafheaven albums, remained on board to engineer part of Infinite Granite at his Atomic Garden East studio in Oakland, CA with additional engineering and mixing coming from nine-time Grammy Award winner Darrell Thorp (Foo Fighters, Radiohead, Beck).
Touche Amore
Touché Amoré has been burrowing through angst, alienation, cancer, and heartbreak throughout four adored studio albums. After over a decade of working through darkness, the band's gorgeously gruff fifth album, Lament, finds the light at the end of the tunnel. Through 11 songs, Touché Amoré looks back at its past and uses hard-won optimism to point its fans toward light, and love.
Last year, the Los Angeles quintet re-recorded its 2009 debut, ...To the Beat of a Dead Horse, to cele- brate the decade gone by. It was a straightforward reflection of a time when the band's songs rarely surpassed the two-minute mark and hooks were accidental if existent. A striking contrast to the band in 2020, as their evolution with every step in their oeuvre has lead to this moment. Lament is their masterstroke. Its longer, structured songs soar with a ferocious but delicate musicality and powerful, gut-wrenching storytelling that smashes previous heights. Yet as much as the band has grown and matured via everything they've endured, it's perhaps equally impressive how they've managed to stay true to their core…
HIDE
HIDE are an electronic / dark industrial duo based in Chicago, made up of fine artist Heather Gabel and percussionist Seth Sher. Together since 2014, the pair create sample based compositions using a combination of self sourced field recordings and various pop culture/media. Releases include 2016's Black Flame EP which is dedicated to the memory of Reyhana Jabbari, a 27 year old Iranian woman who was hung for allegedly killing someone who trying to rape her, and deals with various human rights violations in Iran. HIDE's 2017 debut album Castration Anxiety on Dais Records addresses issues of power dynamics and representation. Seething with textured yet minimal tracks, HIDE gives raw vulnerability an opportunity to unfurl, yielding an album that calls for personal autonomy and the destruction of anything barring the way. A single on Sub-pop for the label's singles club followed, with two unhinged tracks touching on the phenomenon of internalized misogyny and aspects of motherhood.