Magic Stick & React Present
CloZee
with Axel Thesleff, Dynohunter
Apr, 26 @
9:30 pm
( Doors:

9:30 pm

)
Magic Stick
Ages 18 and Up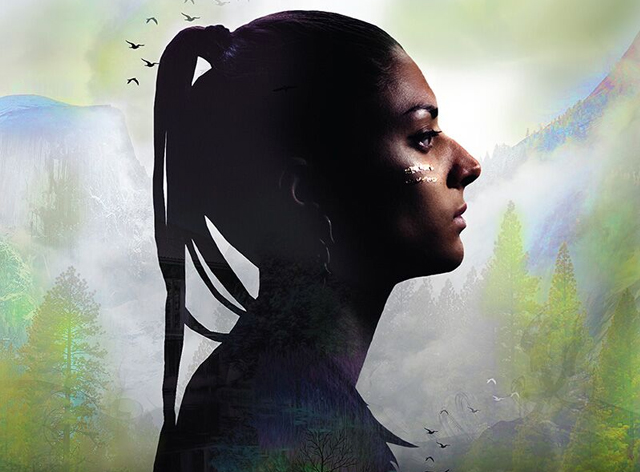 Additional Info
Artists
CloZee
In a feedback loop of adventure, music, and love, CloZee and her fans are ready to let the force of the sound carry everyone to places they have never been before. Being based simultaneously in Toulouse, France and on stages across the world makes this electronic musician stand out. With inspirations far afield from music - a painting, the weather, a dream - in her craft, Chloé Herry's derivations are difficult to trace. Under the broad structure of electronic and bass music, and informed by sound the world over, Clozee finds her best fit in World Bass' corner.

CloZee has performed on many continents: from Coachella to India, on four US Tours, and everywhere around her native France. She is a standout on the roster of her labels, Gravitas Recordings & Otodayo Records. Followers in many languages drive streams counted in millions. But art's ability to transport others is this talented producer's special magic - manifest whenever someone presses play.

In the way the clean curve of a Japanese roof is understated and exotic, CloZee pulls her power from a bold simplicity. Her classical guitar roots allow her an informed, melodic space that draws influence from flamenco to edIT of The Glitch Mob. This melting pot of instrumentation and cinematic flair puts listeners in a mood to move, with international crowds now cultivating the evolution of her genre. Chloé says she rarely lays down only electronic sounds. Her favorite sources are organic and real.

To describe her life, CloZee grins and dramatizes her mind exploding. With traction growing stateside, she is set to expand far beyond the transformational festivals and tours where she grew the same roots that nourished Bassnectar, Beats Antique, and Bonobo. CloZee is breaking through the canopy and into the sun. Come see her fly.
Axel Thesleff
My musical life began roughly around the year 2000, when I started taking classical piano lessons. From early on I was very keen on developing my own melodies and little songs and got exited about new ideas. Being a slightly nerdish type growing up, I discovered the digital side of the musical realm pretty quickly and started to program my own tunes with MIDI-based software on the PC and the sequencer of my digital keyboard. During the years from about 2007 onward I taught myself Ableton Live, and really got more serious about audio engineering as I learned more and more about sound design. I kept making a ton of tracks, mostly influenced by post-rock bands like Sigur Ros and Godspeed You! Back Emperor and IDM and Indie artists like Aphex Twin, Telefon Tel Aviv, Radiohead, Burial, Gold Panda etc. I kept developing my style and taste and as I discovered the online communities like SoundCloud I got introduced to a myriad of different electronic genres. My musical taste has always been quite far reaching and broad. I started listening to metal bands about at the same age as I started playing the piano. I then joined bands and quickly became a fan of progressive metal and rock because of their complexity and possibilities in self-expression and storytelling. And from there I found all the wonderful music of the 60s and 70s. Even today I'm a member of the prog band Octopie, which feeds that side of my musical hunger. When it comes to electronic music my taste is also very diverse, and I believe that can be heard in my music. From post-rock infused IDM I started getting into 2-step and future garage which eventually brought me to the dance floor. Well, that and the fact I turned 18. This was around 2011 and in the online world I started turning some heads when soundcloud featured my concept album inspired by T.S. Eliot's the Waste Land in their "soundclouder of the day" series. During these times I also started studying Musicology at the University of Helsinki, where my main area of interest was sound design and electroacoustic music. From 2011 onward I released a couple of EP's where I further developed my skills as a music producer as well as a composer. During these times I also performed my music live for the first times in local venues around the Helsinki area. In 2014 I experimented with some eastern vibes and samples from India, which lead to the smash hit "Bad Karma" which ended up getting tens of millions of hits online and got me out of Finland to perform. I also continued my endeavors with mr. Eliot and released my musical interpretation of his poem "The Hollow Men". Today, I'm still exploring the same way I explored when I first started out as a "bedroom producer", and I'm constantly searching for the next thing that gets me inspired and excited. For me, music has never been about genres, it's been all about self-expression and self-reflection, and I'm utilizing different avenues of music to get my inner world transformed into soundwaves. The most important thing to me is to grow as an artist and as a person. I'm keeping all the doors open to new possibilities and new experiences.
"
Dynohunter
DYNOHUNTER is truly a breath of fresh air to the world of electronic dance music. With a sound embraced by fans of house and techno and a live performance fueled by the organic energy of live instrumentation, their music is undeniable on the dance floor. DYNOHUNTER's ability to blend deep electronic influences with live saxophone, bass, and drums forges a new path in the vast expanse of electronic music.

Their sound journeys from dark tribal meditations, exotic rhythms, and deep hypnotic grooves to hard hitting dance tracks, uplifting melodies, and soulful improvisations. Equally at home playing underground clubs and festival mainstages, DYNOHUNTER brings a relentless and unmatched energy to each and every set.

They've opened for some of the biggest names in livetronica including Papadosio, Eoto, Opiuo, Sunsquabi, Ott, and The New Deal as well as supporting world renowned DJ's Shpongle, Bonobo, Infected Mushroom, Klingande, and The M Machine. No stranger to the festival community DYNOHUNTER has performed at music festivals across the country including Electric Forest, Summercamp, Joshua Tree, Sonic Bloom, & Arise. With an unparalleled work ethic and a one of a kind performance DYNOHUNTER has established themselves as the livetronica artist to watch.

DYNOHUNTER has set themselves apart from the pack by creating timeless music that speaks to true lovers of dance music. Always paying respect to the artists that have inspired them and paved the way, yet always striving to make music that is contemporary and progressive, a genuine expression of their own unique human experiences and a reflection of the times.