Citizen
with Drug Church, Glitterer, Floating Room
Dec, 19 @
6:00 pm
( Doors:

6:00 pm

)
Magic Stick
All Ages
$21 Adv. / $24 Day of
All Ages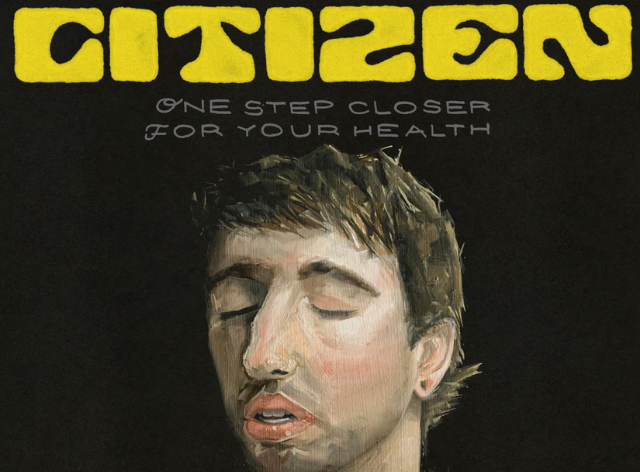 Additional Info
Public Onsale: Wednesday, June 9th @ 10am
Artists
Citizen
Citizen have always eluded definition. The Toledo, Ohio-based three-piece have been making dynamic, wide-ranging guitar music for over ten years, challenging expectations with each new album and refusing to fit neatly in a box. On their fourth full-length, Life In Your Glass World, Citizen have crafted their most singular work to date completely on their own terms—proving that only the band themselves can define their identity. Life In Your Glass World is out March 26th, 2021.
Drug Church
Drug Church stands as a monument to accidental success and a testimony to the idea of 'failing up.' By not taking its career seriously, the band has accomplished more than many of its uptight 'destined to make it' peers. Haha, posers.
Following a mid-80s blueprint of moving to LA to be sucked into the fast life, Drug Church has left its Albany origins in the rearview. Now experiencing the inability to make rent on a whole new level, the band is producing its best material to date.

Drug Church is proud to announce it's birthed another alt-rock classic in the form of the new single 'Weed Pin'. The track is a mid-tempo monster jam about being unhireable. Recorded with Jon Markson, 'Weed Pin' is a taste of what listeners will be getting on the band's first LP from Pure Noise Records.

Glitterer
Glitterer aka Ned Russin's sophomore LP Life Is Not A Lesson is available now via ANTI- Records.
"The major theme in Life Is Not A Lesson is desire," Russin explains. " "Are You Sure?" is a song about certainty. My younger self was fascinated with and comfortable in assurances. I felt very sure I had the answers to a lot of questions. What am I doing with my life? What do I like? Who am I? My current self not so much. This song addresses the desires to find these answers while admittedly contradicting itself in the face of their questions, unsure if they're even important to answer in the first place."
A Washington, D.C. resident and northeastern Pennsylvania native, Russin co-fronted Title Fight for many years before the band suspended operations and Ned became Glitterer, releasing his debut album Looking Through The Shades in 2019. "Speckled with synths and/or propelled by a thumping drum machine … It's a far cry from anything Russin has ever been a part of before," Stereogum said.
Floating Room
Floating Room is the musical project of Portland based multidisciplinary Uchinanchu American artist and DIY veteran Maya Stoner. Their latest EP, Tired and True, was written by Stoner and recorded in the summer of 2019 against a backdrop of intense personal transition.

Lead single "Held Open Door" is a meditation on dimming innocence set to jagged guitar pyrotechnics à la Deerhunter and Television. "Freakshow" is a self-professed "pop hit" concerning Stoner's perceived pariahdom within Portland's blindingly white, furtively racist punk scene.