AEG Presents
Colter Wall
with Riddy Arman
Sep, 17 @
7:00 pm
( Doors:

7:00 pm

)
Majestic Theatre
All Ages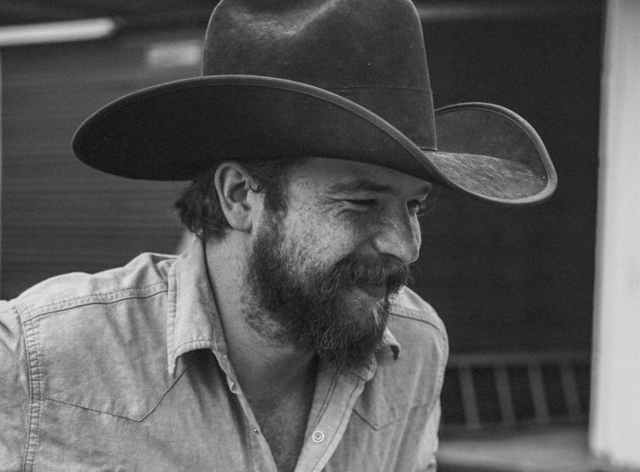 Additional Info
9/8/21 Update: The Colter Wall show on September 17th 2021 has been postponed. We are working on rescheduling but at this time there is no information on a new date. When a new date is announced, all previously purchased tickets will still be valid. If the event cannot be rescheduled, a refund will automatically be issued to the credit card you used to purchase (also available at point of sale).

***

For the Colter Wall show taking place at the Majestic Theatre on September 17, 2021 – all patrons must either provide proof of full vaccination, or show proof of a negative COVID-19 test result (molecular, PCR or antigen) that was administered by an official testing center. Test results must be dated no more than 72 hours prior to entry. Home testing kit results will not be accepted for entry.

For a full list of information on this policy, please visit https://www.aegpresents.com/health-policy/




Artists
Colter Wall
Western Canadian songwriter Colter Wall is a weathered baritone that spins narratives on the stage. He sings traditionals known to most, historic reverie, and poignant originals, raising both goosebumps and beers throughout the evening. It's a nostalgic atmosphere and a simple yet colorful experience.

On his third album, Western Swing & Waltzes and Other Punchy Songs, Wall's 10-track ode to the themes and labors of western life, picks up where his last album left off, with a reverence for his "working cowboy kin."

Recorded in the heart of Texas at Yellow Dog Studios, Wall's new album features his own band hot off a North American tour. Along the Blanco River bank, outside the small town of Wimberley, Colter and his boys recorded a collection of cowboy songs, old and new.

On the album is title track "Western Swing & Waltzes," first heard on his Austin City Limits performance. Also included among the tracks is the Stan Jones' classic "Cowpoke," a cover with increasing popularity among fans. Featured on most tracks are stronghold sidemen like Patrick Lyons, a multi-instrumentalist who textures grooves with his standard pedal steel guitar, dobro, mandolin, and a few surprises. Prominent harmonica player Jake Groves graces many songs with haunting, long trails and leads. While longtime bass player, heard on Wall's previous two albums, Jason Simpson, alongside drummer Aaron Goodrich, wrangles the band's rhythm. A handful of friends including Emily Gimble and Doug Moreland lend their talents in addition to Wall's live band sound.

Unlike his previous albums, Wall produced Western Swing & Waltzes and Other Punchy Songs on his own. His band. His choices. It was a decision that diversified and put some giddy-up in the album's sound.

About the album, Wall said "these songs are punchier than I am." With an increasing presence in the Western Lifestyle world, Wall is, however, no slouch on the ranch. As any new cattleman would, Wall adds to his herd, as he does his musical background.
Riddy Arman
Riddy Arman opens her debut album from La Honda Records with a song called "Spirits,
Angels, Or Lies" inspired by the true story of her father's passing. In the lyrics, she examines the
human tendency to interpret the unknown. The story she weaves details the final moments and
visual hallucinations experienced when Johnny Cash visited her father on his deathbed. Long-
time fans of Arman will recognize the song from her viral performance video, shot by Western
AF in a Montana rail link boxcar, where the world was introduced to her distinct, sultry lope.
Against the bucolic and industrial backdrop of the video, Arman is clearly in her element, clad
with ranch worn clothing. It is obvious she lives a lifestyle many romanticize, but few truly
understand. However, Arman is more than just a cowboy, singing her lonely songs. The
chapters of her life so far make for a story much richer than a common western archetype.
Unafraid to take new paths, Arman has traveled across the country — from the farmlands of the
Midwest to the bustling streets of New York City — writing songs, working as a ranch hand, and
practicing an Agrarian lifestyle. It was during her childhood, full of folk and country music, in
rural Ohio that she was first drawn to the guitar. Her deep dive into songwriting didn't happen
until her early 20s when she moved to central Virginia to resume her interest in horsemanship
and agriculture on a friend's small farm.