Code Orange
with Loathe, Vended, Dying Wish
Apr, 3 @
7:00 pm
( Doors:

7:00 pm

)
Magic Stick
All Ages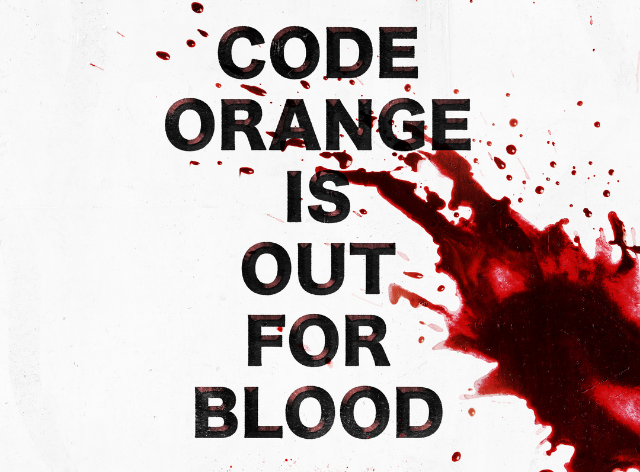 Artists
Code Orange
Nothing lasts forever. All things decay, all things change. The mightiest empires crumble to dust as their kings bleed. Forever, it would seem, is unobtainable.
Code Orange, with their new studio album, seek to obtain the unobtainable; pushing against every boundary, shedding every label. The band has grown immensely, and yet still retains the distinct edge and harshness that has become their caustic calling card. Ever defiant, Code Orange breaks any mold and refuses to be easily defined.
Recorded with producers Will Yip at Studio 4 in Conshohocken, PA and Kurt Ballou at GodCity Studios in Salem, MA, FOREVER is an album without limits. Jami Morgan (Drums / Vocals), Eric Balderose (Guitar / Vocals), Reba Meyers (Guitar / Vocals) and Joe Goldman (Bass) pushed themselves to create something wholly unique and startling. "We don't just jam out and make an album. It's meticulous. It's hard. It's a lot of hours. It's a lot of frustration," Morgan remarked of the experience. "It took a lot of effort, but we wanted to create something that, when I put it on my headphones, I just knew. There was no doubt that this was it. If there was doubt, we'd scrap it and we'd do it again. It was tough getting it all to fit together, but when it did it was beautiful."
The easy route would have been for Code Orange to simply make another record like their 2014 breakthrough, I AM KING. It would have been easy to just enter the studio and churn out the same old thing, but for Code Orange, easy is never an option. "We aren't just making records to make records. When you start doing that, you're everyone else," Morgan said. "We're built on not doing the same old shit. When you put on a Code Orange record, you don't know what you're gonna get. You know it's gonna be painful, that's it."
The contrast between beauty and pain is prevalent throughout FOREVER. The album's title track is a sludge-fueled nightmare that pummels the listener; it's Code Orange at their heaviest. Moments later, melody and hints of gracefulness enter with Meyers' striking vocals on the song "Bleeding in the Blur," only to be ripped away a track later during the electronic hellscape of "The Mud." FOREVER is consistent only in its willingness to change and shift.
"We just take it further, but keep it brief," Morgan stated of the record's more transcendent moments. Beauty and grace leak through, but are crushed under the weight of the band's sonic assault. "We want to keep it painful, because we're not post. We're not post anything. We're current. We're now."
Of the new album, Rolling Stone said, "FOREVER captures some of the most punishing noise the band has recorded to date, featuring songs rife with sudden transitions to still-harsher textures." The Nerdist added, "There's growth here, for sure, but that unmistakable Code Orange sound is still present and pounding you into submission."
Nothing lasts forever, so Code Orange is content to live in the moment. All they want is to challenge themselves and those around them. To push every button they can. To cause some mayhem and see some blood.
"For us, it's about reinforcing that we are the four. We're Code Orange," Morgan declared. "We've been Code Orange since we were fourteen years old."