AEG Presents
Yaeji
with Ouri
May, 12 @
8:00 pm
( Doors:

8:00 pm

)
Majestic Theatre
All Ages
$25 Adv./ $30 Day of / VIP
All Ages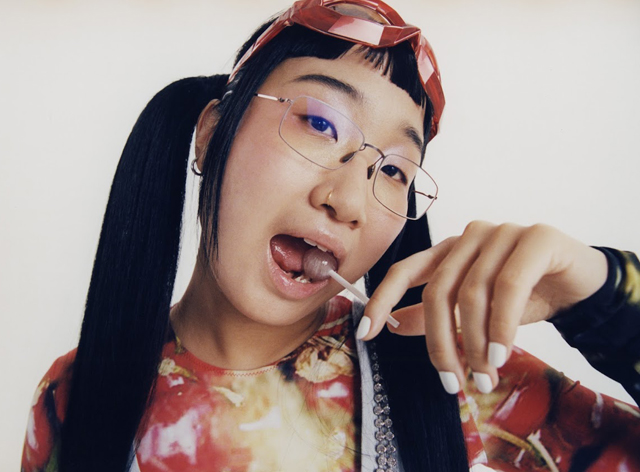 Additional Info
Yaeji VIP Merchandise Package
● One general admission ticket
● Early entry into the venue
● Group photo with Yaeji
● Exclusive VIP pre-show photo wall
● Specially Designed Yaeji Baseball Cap
● Limited Edition Yaeji Trading Card (Excusive to VIP only!)
● Custom Yaeji hammer keychain
● Early crowd free merchandise shopping
● Official VIP Laminate
● Limited availability
Package purchasers will receive an email (3) days prior to the day of the show with VIP check-in details. Information will be sent to the e-mail address provided at the time of purchase. Please note that the information provided at the time of purchase (e-mail and mailing address) is the same information that will be utilized for individual contact requirements. On Location | Future Beat, the artist, tour, promoter, ticketing company, venue, or any other affiliated parties are not responsible for outdated or inaccurate information provided by the consumer at the time of purchase. VIP merchandise items will be distributed at the venue on the day of the show. Merchandise not picked up onsite will not be shipped post-event. The laminate included in the package does not gain or authorize access into the venue (without ticket), VIP, or any backstage areas. Package details subject to change at any time without notice. All package elements will be rendered invalid if resold. Name changes will only be issued at the sole discretion of On Location | Future Beat. All packages and package contents are non- transferable; no refunds or exchanges; all sales are final. For questions regarding your VIP package, please reach out to info@future-beat.com.
Artists
Yaeji
Yaeji is NYC-via-Seoul producer, DJ, and vocalist, whose introspective, dancefloor-ready tracks have made her a global icon occupying a space all her own. After breaking out with her 2017 debut EPs that featured singles "Raingurl" and "Drink I'm Sippin On," the multifaceted artist featured on Charli XCX's 2019 album Charli, has gone onto produce remixes for Dua Lipa and Robyn, collaborate with the beloved Seoul-based polymath OHHYUK, sell out two headlining worldwide tours, and launch her bespoke lifestyle webstore JI-MART.
Born in Flushing, Queens in 1993, she has roots in Seoul, Tokyo, Atlanta, and New York City, all serving as the backdrop for her singular, hybrid-sound that synthesizes influences of Korean indie rock and electronica, late '90s and early 2000s hip hop and R&B, and leftfield bass and techno. With her critically-acclaimed 2020 mixtape WHAT WE DREW 우리가 그려왔던, she sharpened her vision as a musician who is creatively unbounded by language and geography, leading to partnerships with PAC-MAN and Heaven by Marc Jacobs. Named by Pitchfork as one of the "25 Artists Shaping the Future of Music" in 2022, she's also graced the cover of Crack, The FADER, MixMag, and Burdock, among others, and has been featured in programming at the V&A Museum, Serpentine Gallery, and MoMA PS1. Her highly anticipated debut album,
With A Hammer, arriving April 7, 2023 via XL Recordings, sees Yaeji excavating her inner world with full force, resulting in her most thrilling and personal work yet.
Ouri
Ouri grew up in France, in a family of mixed french and afro-carribean descent. She began playing the harp and piano at 5, but at 7 she found unity in the cello. A self-proclaimed introvert who'd rather dash off on her own than feel disconnected in the wrong crowd- she arrives in Montreal at the age of 16 to pursue a degree in composition.
Montreal's rave scene is where her artistry began to take shape - establishing herself in the community as a producer, DJ, and composer. Lending her skills to various collaborations, she strengthened her sense of self, but also her affinity for transforming sonically into any genre, playing any role.
In 2018 she was invited to MISM x Boiler Room's Montreal show, signed to Ghostly (international) & Make it Rain Records (Canada) for the release of her EP 'We Share Our Blood' and was asked to make official remixes for the likes of Tokimonsta. Her growing notoriety let her support Jacques Greene, Yves Tumour & Kllo live in concert.
Evolving beyond her affirmed DJ persona, she breaks out of the underground to come up for air - where she collaborates with folk artist Helena Deland. They merge in a dimension of their own, and Hildegard is born.
Now in her debut album, she shatters the oftentimes submissive and distant approach to ambient sound to finally take up space and connect to her own experience.
Ouri explores the intricate formation of shape in Frame of a Fauna. The intangible is held and the unseen is sung as it inspects the framework of the body- how emotional hardship can imprint, and in turn deform the skeleton. If the bones are the container that stands the test of what is being contained- What is the residue of happening? And where does it go? She notices the way time can rupture a rib cage, pull out the collar bones, or make a fist out of fingers.
She takes her knowledge of big orchestral sound, and creates her own fusion, puncturing the classical with industrial abrasions and electronic nuance. Ballads and drum samples take melodies out of the middle ground. She finds home in the new hybrid- but first she must stretch the old structure to make a clearing.
The album begins in a bedroom in London, and hops to Berlin where she witnessed her sister give birth - and sees its completion a year later after a sudden trip to Brazil, where she said her last goodbye to her mother.
The cycle of birth, death, and constant rebirth sends her transcending through the creation of this album, as she explores what lies inside the lining of the big dharma wheel: trauma, control and vulnerability. She starts outside and builds as she ascends inward, which is how she transforms the universal, into a personal space, not for the lost, but rather for those who are in suspension.
She sculpts chaos with layers of texture, only to ask you to find her voice within it, "Hold on, hear it out and chase me" she sings.
Sound fills to the brim, cello meets synth, becomes lush and ethereal, only for her feather-light voice to slither in with ferocity. You weed through the sound to meet her in her sincerity. In this way we are listening twice- for what she wants to say, and what she wants to feel- which are not always the same.
She invites you to be comfortable in the lucid, to be sensual without the sexual, in the possibility of communicating what you may not yet know.
She edits lyrics to Ossature in a final revision to include hope in her perspective, and records GRIP in record time in a sweeping fit of grief in honour of her mother.
Conscious not to define herself within any one structure, but to cascade her own spectrum of sound- in Frame of a Fauna Ouri shows us everything she can do, while what comes next is everything she will.