Foxing
with The Hotelier, Emperor X
Nov, 11 @
7:00 pm
( Doors:

7:00 pm

)
Magic Stick
All Ages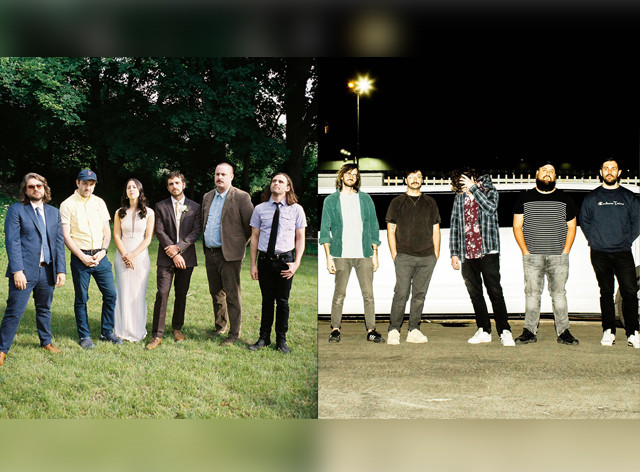 Additional Info
People often ask what the most influential emo albums of November 2013 & February 2014 were. Somewhere on the deep web there is an algorithm processing, workshopping the perfect tour for the people that ponder that question. As it turns out, there are two records that stand out and those records happen to be by The Hotelier & Foxing. After this was brought to each band's attention, they have decided to set out on a journey to give you the opportunity to see "Home Like Noplace Is There" & "The Albatross" in full as they celebrate their 10th anniversaries. Born in DIY spaces across the country, each of these records afforded their respective bands the opportunity to see the world. Now it is time for them to take the stage once again and bring these records back home, this time in some of our nations finest mid sized venues, to celebrate these albums with you all.

Artist Presale: Wed. June 21 @ 10am - Thu. June 22 @ 10pm
Public On sale: Fri. June 23 @ 10am
Artists
Emperor X
Chad R. Matheny has been making music since 1998, often under the name Emperor X. After training in physics, philosophy, and music composition, Matheny paused academic work and spent much of the past two decades crossing the world on buses and bullet trains to perform hundreds of concerts or compose at locations ranging from a symphony hall in Portugal to basement venues in wartime Ukraine to an abandoned trade fair dome in northern Lebanon. He often tours alone with a guitar and synth, but sometime shares bills with fellow travelers including Ratboys, The Hotelier, The World is a Beautiful Place and I Am No Longer Afraid to Die, Foxing, AJJ and Xiu Xiu. To date he has released eleven albums and more than a dozen odd-format tour-only EPs and one-off singles. Music from some of these recordings appears in the soundtrack of the of the 2014 Warner Bros. film Veronica Mars and has been featured on national radio outlets including Rundfunk Berlin-Brandenburg in Germany and National Public Radio (three times) in the United States.
He co-produced the Sub Pop album Bits by jangle punk legends Oxford Collapse alongside Eric Topalski of Don Caballero and Storm & Stress. He has composed video soundtrack music for labor unions and non-profit organizations including Planned Parenthood and SEIU. In 2011 and 2012, Matheny's ambient work Keeling Curve was used in a multimedia installation by photographer Joel Sternfeld that was featured in a retrospective exhibition at Museum Folkwang. In addition to his nascent cooperative label project Dreams of Field Recordings with The Hotelier's Christian Holden, he has worked with several labels including Burnt Toast Vinyl, Tiny Engines, and Bar/None Records.
Matheny is a resident of Brieskow-Finkenheerd, a former East German power plant town east of Berlin on the Polish-German border. He is also one of the owner-operators of Donau115, an important node in Berlin's active jazz/new music/songwriting scene.