Magic Stick + Further Frequencies
Papadosio
with Desmond Jones, Tetra, Curated Art by: The Gallery Society
Nov, 9 @
9:00 pm
( Doors:

9:00 pm

)
Magic Stick
Ages 18 and Up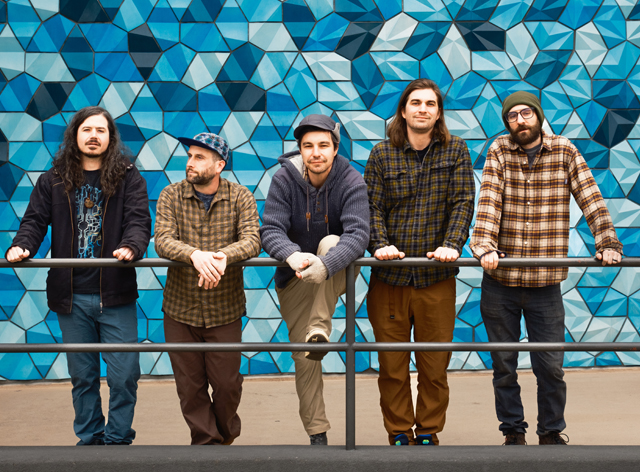 Artists
Papadosio
Deftly navigating the confluence of prog rock, livetronica, jazz, & jam, Papadosio's appeal as a
crossover act has amassed a rabid fan base across North America. Thanks to a steady stream
of innovative albums, they've seen a decade and a half of consistent touring with hundreds of
live recordings at the fingertips of every follower. Their allure's led to co-presenting massive
events such as Resonance, Secret Dreams, Summer SEEquence, and Subterranea Festival,
plus headline plays at the legendary Red Rocks Amphitheatre. From their humble Midwest origins, Papadosio's grassroots operation has grown to overflowing clubs and theaters nationwide, cementing their reputation as a must-see act. Now based in Asheville, NC, the dynamic five-piece features rhythm expert Mike Healy on drums, low end
luminary Rob McConnell on bass, multi-instrumentalist brothers Sam & Billy Brouse on
keyboard/vocals, and sage producer Anthony Thogmartin on guitar/vocals.
The band remains doggedly devoted to writing new music and pushing technological
boundaries in their downtime, expanding the size and scope of their existing catalog live on
stage and in the moment. Complex harmonies and challenging rhythms are the lifeblood of each
composition, while a stunning visual show synchronized with the music enhances the immersive
live experience. Papadosio offers one-of-a-kind experiences to each attendee, with more than 150 shows per
year over the past decade. In the band's 16-year history, no one has heard a song—let alone a
set—played the same way twice.
Desmond Jones
Desmond Jones is a five-piece funk/rock/jazz fusion band from Grand Rapids, Michigan. With original music written to compliment the group's sound as a whole, the music is centered around melodic guitar riffs, smooth bass lines, funky drum beats, and tasteful saxophone. Since 2012 this unique group has played with groups like The Werks, Dopapod, Kung Fu, Marco Benevento, Tauk, The Verve Pipe, Badfish, Here Come the Mummies, The Main Squeeze and many more. The group takes influence from Frank Zappa, The Grateful Dead, Phish, Charles Mingus, The Band, and Led Zeppelin to name a few. Desmond Jones puts on exciting and high energy shows and is proud to say that each set list and each song is different from show to show.
Curated Art by: The Gallery Society