AEG Presents
Josh Garrels
with The Gray Havens
Jun, 9 @
6:00 pm
( Doors:

6:00 pm

)
Majestic Theatre
All Ages
$22 Adv./ $27 Day of / VIP
All Ages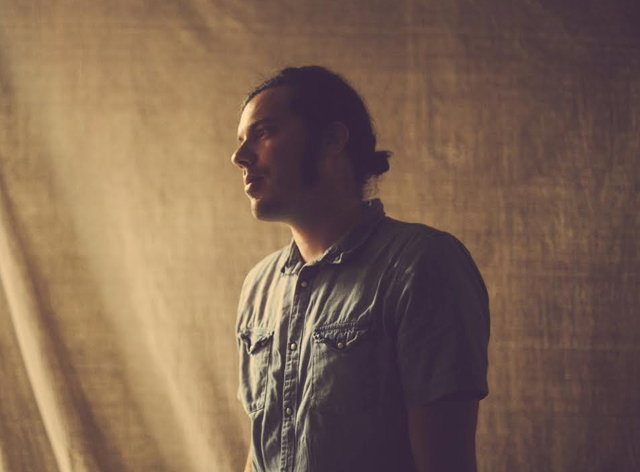 Additional Info
VIP Package includes: VIP Pre-show Experience at 5pm. Includes (1) GA tickets to the show, A group Q&A with Josh Garrels and an acoustic performance.
Artists
Josh Garrels
Josh Garrels has spent more than a decade crafting music that cuts clean through. Resting in the space between accessibility and honesty, Garrels' songs wrestle with and celebrate the mystery of faith with authenticity and heart. Cultivating a genre-blending mix of folk and hip hop, Garrels' music explores themes of compassion, hope, longing, and liberation.
A native of Indiana, singer/songwriter Josh Garrels has built his career on deeply personal, introspective lyrics and exploratory sounds that range from pastoral indie folk to hip-hop. After playing in punk bands during his teenage years, he fell under the spell of East Coast rap before college. In his early twenties, Garrels came into the Christian faith, which became a major thread in his musical journey. He began releasing self-produced, home-recorded albums with 2002's Stonetree, followed a year later by Underquiet, and Over Oceans in 2006. Possessed of a rich, soulful voice, he began to add more orchestral elements into his folk-based sound, sometimes rapping, sometimes crooning his complex but approachable songs. On his own Small Voice Records, he released 2008's Jacaranda and toured extensively, eventually moving to North Carolina where he released a collection of rarities called the Lost Animals EP. In 2010, he collaborated with the Brooklyn-based Mason Jar Music collective performing an orchestrated version of his song "Words Remain" at a historic Episcopal Church in Manhattan. Although Garrels has remained loosely tied to the Christian music community throughout his career, he has shied away from declaring himself either a strictly Christian or secular artist, instead letting his music tell the his life's story. In 2011, he released the elaborate double album Love & War & the Sea in Between which was influenced by his adopted home of Portland, Oregon and the Pacific Northwest. The album was praised by both Christian and secular media as a career milestone for Garrels. The year after its release, he again partnered with the Mason Jar Music to film the music documentary The Sea in Between, which was filmed on remote Mayne Island in British Columbia and for which he provided the soundtrack. He had a number of his songs placed on TV shows including CBS' The Ghost Whisperer and ESPN's Outside the Lines and scored several small films. In 2015 he released, Home, which he offered to fans for free download via the website Noisetrade. The following year saw the release of the holiday-themed The Light Came Down. ~ Timothy Monger, Rovi
The Gray Havens
The Gray Havens centers around husband/wife Dave and Licia Radford. Since their beginning in 2013, their projects have been hailed as "an imaginative treatment of faith…[having] a visionary quality that's both playful and enraptured." They have a knack for creating a listening experience similar to paging through your favorite book, with richly textured compositions and multi-layered lyrics. Releasing their debut EP on NoiseTrade in 2013, and their first full-length album, Fire and Stone, in 2015, the duo has gained a steady following of listeners nationwide.
Their newest release, Ghost of a King, debuted at #3 on the iTunes singer-songwriter charts, rewarding listeners with immersive soundscapes and lyrical imagination. From poetic – almost Shakespearean – imagery to grand epics fit for darkened concert halls, to pop music infused with loops and infectious beats, the album possesses a remarkable range. In the context of that refreshing variety, the album stays cohesive thanks to its exploration of the human condition of longing.
Today, The Gray Havens are making the most well-crafted music of their career. Their next highly anticipated full-length album is expected to release in 2018.