AEG Presents
The Mountain Goats
with
Aug, 26 @
7:00 pm
( Doors:

7:00 pm

)
Royal Oak Music Theatre
All Ages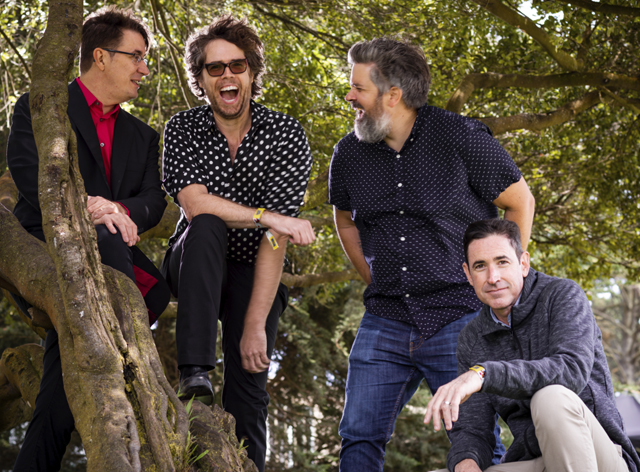 Additional Info
Moved from 5/6/20 at the Majestic >> 8/26/21 at Royal Oak Music Theatre - All Tickets Honored
Update 1/25/21:
Ticket holders have until February, 25th 2021 to request a refund for this show. Requests received after that date, along with tickets purchased after the rescheduled date was announced will not be eligible for a refund. Visit
majesticdetroit.com/rescheduled
for instructions on submitting your request. Refund requests for box office purchases must be made in-person at the Garden Bowl (upon reopinging 2/1/21) 11am-6pm weekdays only.
Artists
The Mountain Goats
THE MOUNTAIN GOATS ARE JOHN DARNIELLE, PETER HUGHES, JON WURSTER, AND MATT DOUGLAS. THEY HAVE BEEN MAKING MUSIC TOGETHER AS A QUARTET FOR SEVERAL YEARS. THREE OF THEM LIVE IN NORTH CAROLINA AND ONE HAS MOVED BACK TO ROCHESTER. THEIR SONGS OFTEN SEEK OUT DARK LAIRS WITHIN WHICH TERRIBLE MONSTERS DWELL, BUT THEIR MISSION IS TO RETRIEVETHE TREASURE FROM THE DARK LAIR & PERSUADE THE TERRIBLE MONSTERS INSIDE TO SEEK OUT THE PATH OF REDEMPTION. AS AXL ROSE ONCE MEMORABLY ASKED, IN THE SONG "TERRIBLE MONSTER": "WHAT'S SO TERRIBLE ABOUT MONSTERS, ANYWAY?" THIS IS THE QUESTION THE MOUNTAIN GOATS HAVE BEEN DOGGEDLY PURSUING SINCE 1991. THEY WILL NEVER LEAVE OFF THIS QUEST UNTIL EVERY OPTION HAS BEEN EXHAUSTED. THANK YOU.